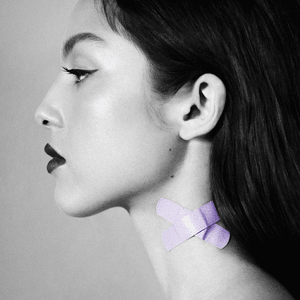 Olivia Rodrigo is best known for her heart-wrenching love songs and drama-filled love life. Her most recent hit was a highly anticipated release and did not disappoint. Vampire was released on June 30th, 2023, and has since caused quite the stir on social media. From people comparing the song to her previous hit, Driver's Licence, to fans criticising her album cover designs, it's fair to say that Rodrigo has copped it all. 
Vampire begins with familiar melancholic piano keys, but instead of crumbling into tears, Rodrigo rages with anger as she exposes an older ex for his superficiality and manipulative behaviour. Olivia partnered with previous album, SOUR's, producer Dan Nigro, to prove yet again that they have insane musical chemistry and dynamic through creating the debut single for her sophomore album GUTS.   
It is undeniable that Olivia's target audience, angsty and heartbroken teenagers, has once again been reached. The song's structure communicates the realisation of a young woman's self-worth and growth to admit that the way she's being treated is unacceptable. Rodrigo explains that the way she was manipulated in the powerful lyrics "6 months of torture, you sold as some forbidden paradise" meaning she was led to think that the relationship she was in was going to be an impactful love when, it was toxic and deceptive. The music builds as we reach the bridge, where the lyrics "You can't love anyone cause that would mean you had a heart" punch those in real or fictitious relationships right in the GUTS.  
 And just as Olivia did what she does best with her new song, fans have done what they do best in turn. Speculate. They've concluded that the new single is either about Olivia alleged Rodrigo's ex-boyfriend Zack Bia or Adam Faze. The song's message is made clear in the lyric "Went for me and not her, Cause girls your age know better", leading fans to believe the song is about an older boyfriend taking advantage of a younger girlfriend's innocence.   
This applies to both ex's, as Olivia dated producer Zack Bia, who was 24 while she was 18 for 6 months,  which fits the lyrics "6 months of torture". On the flip side, the release date for "Vampire", June 30th, is also the date that Adam Faze made the relationship with the young star public at a film premiere, exactly 2 years prior. Olivia dated Zack Bia when she was 19 and he was 26 at the time.   
Olivia Rodrigo's currently facing backlash online due to the cover photo of her new album GUTS. The photo includes a purple backdrop and Olivia sitting with her hand in the frame with rings across her hands spelling out "GUTS". Fans claim that her new cover photo is too similar to her debut album SOUR, which had a comparable colour scheme and concept.  Fans are declaring that the photo looks cheap and for an album called GUTS, Olivia really hasn't shown any.    
So, is Vampire as good as Driver's License? For me, it's a yes. The song's structure, beat, and message are so raw and real. Her vocals are way more refined than previous hits and the song's build is way better than anything she's ever done. Her full album is releasing on September 8th this year, so we will see if Olivi's highly anticipated work fully lives up to the hype.