Budyari Mullinawul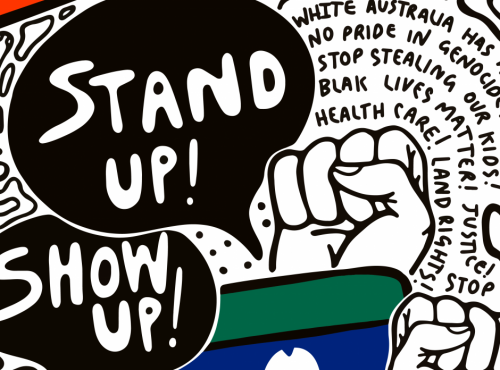 When did your ancestors move to Australia? Some of us may have been born in another country and moved to Australia. Some of our parents or grandparents may have moved Down Under a few decades ago. While others may have even had ancestors from the First Fleet. Yet for 3.2% of the Australian population, their ancestors have been in Australia for over 80 000 years, and this is what NAIDOC Week celebrates, the First Nations people. 
NAIDOC Week is a week-long celebration (as the name may suggest) that recognises the history, culture, and achievements of Aboriginal and Torres Strait Islander people. It's a time when all Australians can learn about First Nations cultures and the histories of the oldest living peoples on earth. 
At William Clarke, all students passing through Year 8 will experience 'Darug Week' a time to gather as a grade and experience the cultural and language traditions of the Darug people. The traditional owners of the land that William Clarke occupies. However, given the program is quite fresh, many older students are not exposed to this cultural program. NAIDOC week was a perfect opportunity for all teachers and students to learn from the culture that inhabited Australia before the First Fleet arrived.  
On Thursday of the first week back for Term 3, every student from prep to Year 12 as well as all staff got the opportunity to learn Aboriginal dance. Each grade in the secondary school got the opportunity to gather and learn the significance of dance and community from members of the Aboriginal community. From what I saw, Year 10 students loved the idea of missing a double of Math to learn dances involving spears, boomerangs, and spirit animals. This was an engaging and interactive way for all to learn about a culture that has been diminished over the years.  
After learning all the dances, the entire school got together after lunch to perform together. Somehow the entire school was able to fit inside the Sport Centre as the noise and excitement built. Led by the Year 12 prefect team and primary leaders, we showcased all that we learned earlier in the day one final time.  
Rather than requiring us to be in classrooms and learning about Indigenous cultures through PowerPoints and writing in our books, this interactive journey was not only fun and enjoyable but also proved to be beneficial as a school we continue the journey toward reconciliation for Indigenous Australians.