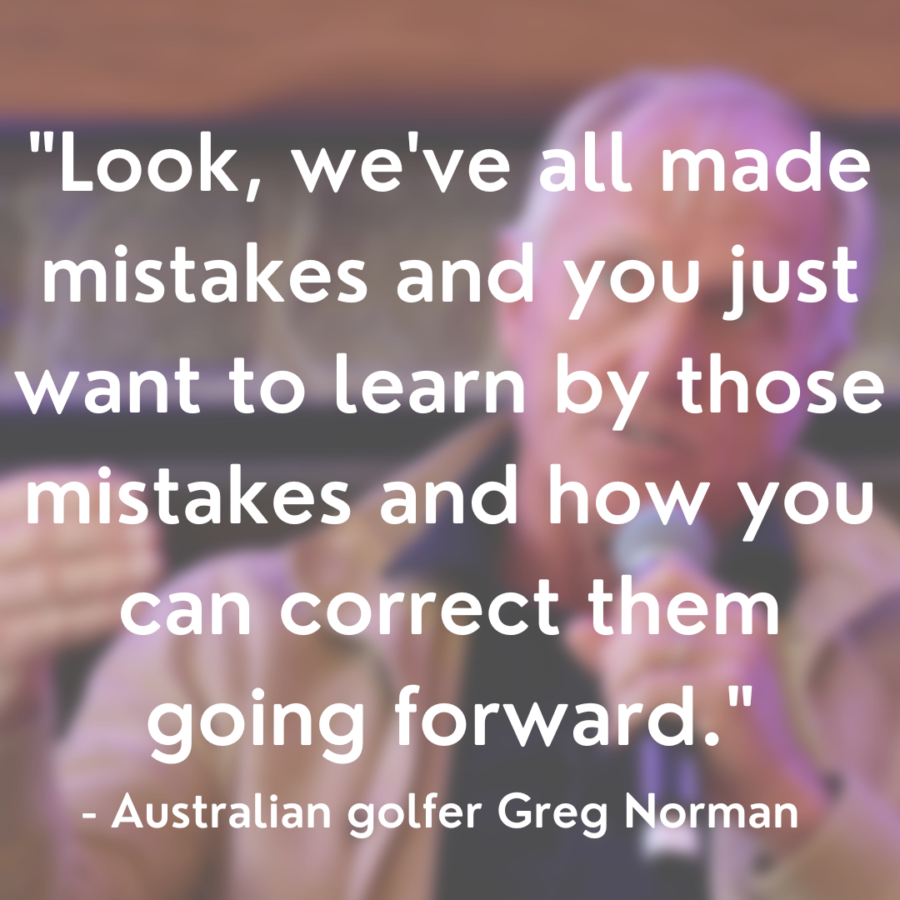 "Look, we've all made mistakes and you just want to learn by those mistakes and how you can correct them going forward."
Australian golfing legend Greg Norman speaking recently at a press conference about his business partnership with the Saudi government to start a new world golf tour. He had just been asked specifically about the ethics of being in business with a government that it is believed to have orchestrated the violent torture and execution of journalist Jamal Khashoggi inside the Saudi Arabian embassy in Turkey…
We Are thinks this is fair enough from Greg.
I mean, who amongst us hasn't planned and carried out an extra-judicial killing here and there?
Let he who is without sin cast the first stone and all that, which, coincidentally, the Saudi government has also been accused of doing . . .
We Are suspects that there wouldn't be a whole lot of infringements being handed out at WCC if Greg Norman was in charge of our discipline system.